The holiday season means time to finally sit back and relax with family. For some, it may bring increased stress as they prepare to host family and other events. Whether you're ready to relax or need something to take the edge off your stress, here are some holiday cocktails you'll want to try.
Candy Cane Cocktail
Nothing says "Christmas" quite like the sweet peppermint taste of a candy cane. Mix equal parts vanilla rum, peppermint schnapps and white chocolate liqueur to recreate this taste in a tempting cocktail.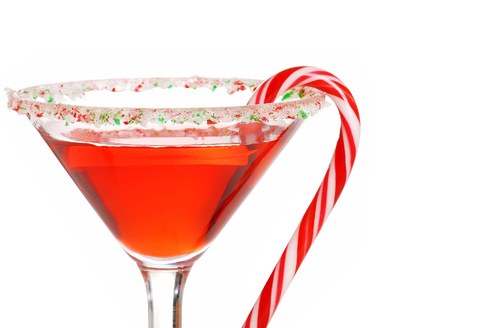 Hot Buttered Rum
Cold weather means you want something hot in your hands. Mix together 2/3 cup brown sugar, 1/2 teaspoon cinnamon, 1/4 teaspoon nutmeg and 1/8 teaspoon cloves, then mix it with 1/4 cup honey, one stick unsalted butter and a dash of salt. Top with rum and boiling water, stirring until it all dissolves. You'll love the taste of this festive and warm mixture!
Mulled Wine
Apple cider is a popular drink of the holidays. Mix 4 cups of it with one bottle of your favorite read wine. Add 1/4 cup honey, 2 sticks of cinnamon, the zest and juice from one orange, 4 cloves and 3 star anise. Boil the mixture, then simmer for 10 minutes. Serve hot for a spicy mulled wine.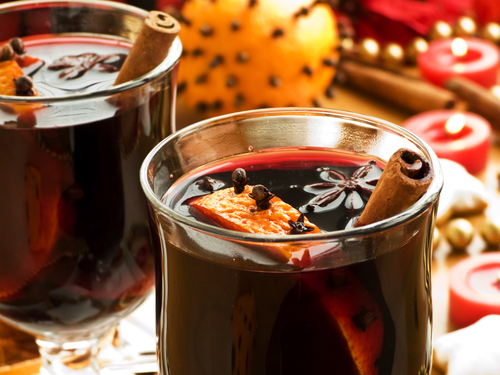 Cranberry Punch Pizzazz
Cranberries seem to go hand-in-hand with Christmas. For this cocktail make a spice bag out of cotton cheese cloth. Add 4 broken cinnamon sticks, 12 cloves, and 8 pinched cardamom pods. Tie the cloth closed to make a bag, and add to a crock pot. Add a can of frozen cranberry juice concentrate, 4 cups of white wine and 1/3 cup honey. Add the water recommended on the can of frozen juice. Cover and cook on low for 4 to 6 hours, then serve!
Are you ready for some holiday entertaining and relaxation? Grab one of these recipes to add some festive and tasty fun to the mix!