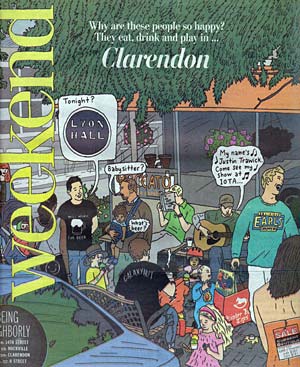 Published in the Washington Post Weekend Section
By David Malitz and Justin Rude
First off, there's nobody named Earl. So don't ask to speak to him when you want to give somebody a compliment on that Louie (roasted turkey with pesto mayonnaise) or Monty (roasted beef with a homemade barbecue sauce) you just devoured. The Earl of Sandwich is the namesake of the cozy little shop that unlike, say, Cosi, roasts its own meat every day. You can find soups, salads, chilis and delicious hand-cut fries on the menu. But there's a singular focus — and that's two slices of bread and the tasty stuff that goes in between. Meat dominates, but vegetarians will like the Mona Lisa (grilled eggplant, provolone cheese, roasted peppers, garlic and mushrooms), among others. Two more added bonuses: Breakfast is served all day, and save for the made-to-order crab cakes, nothing costs more than $8.
The full Washington Post article can be read here »