Satisfying your guests is one of the most important components of any party or business lunch. When you hire the perfect caterer for your event, you will know what food you're getting, reduce your stress level and make the event as enjoyable as possible for you and your guests.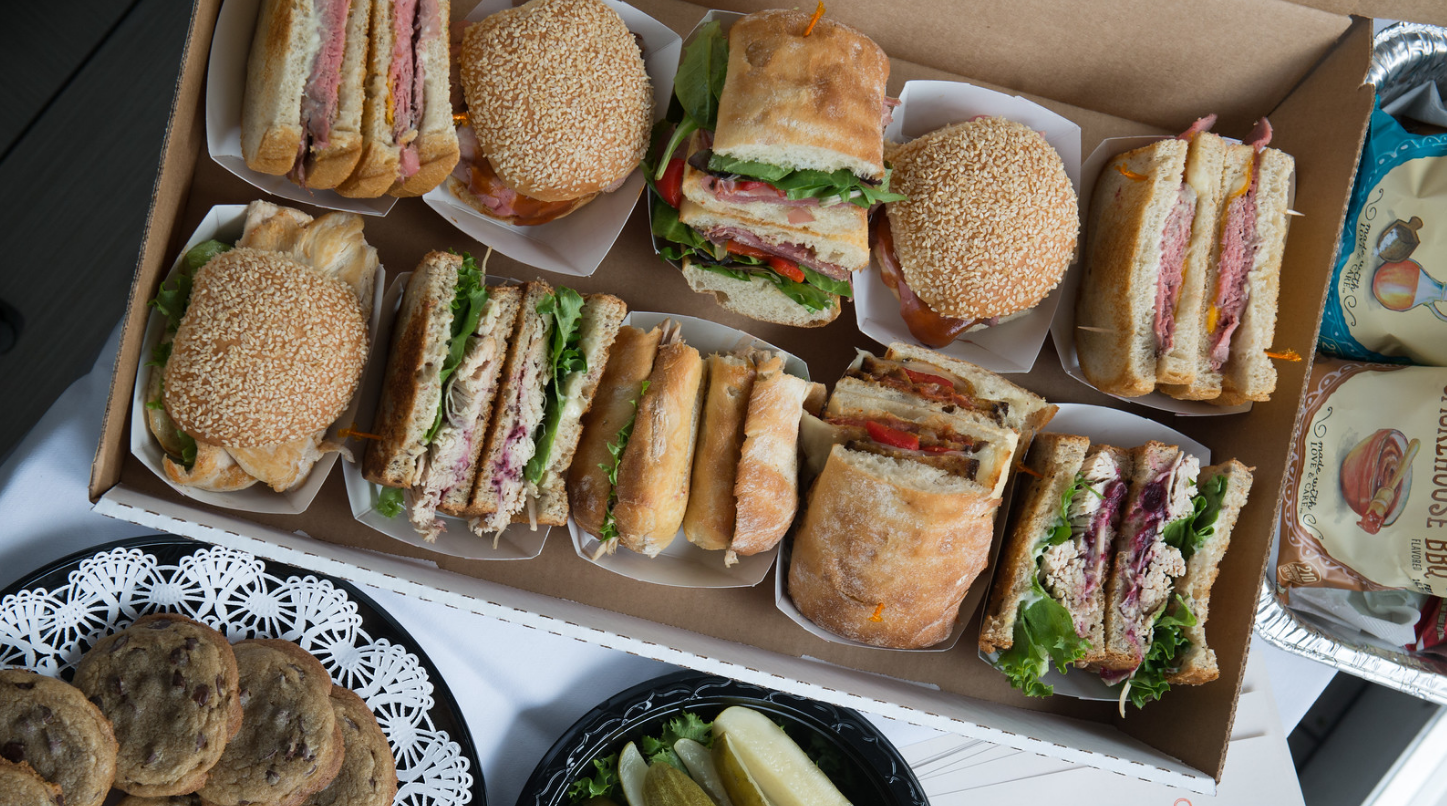 When most people think about hiring a caterer, they tend to gravitate towards bigger companies that specialize in traditional, full-service catering. What many don't realize is that many of their favorite local restaurants offer catering, too. (Like Earl's!)
Full-service caterers are a great option for larger or fancier events such as weddings or conventions, but there can be a lot of advantages to using a local restaurant that caters over a full-service catering company, especially if your gathering is going to be small or casual, like a small party or business lunch.
Parties are supposed to be fun. When you're stuck doing all of the planning, cooking, hosting, serving and cleanup, they can be utterly draining. And if you're planning a business event, you need to concentrate on other priorities and not worry about how you're going to feed everyone.
Hiring the right help can put the enjoyment back into throwing the best party or nailing your next business event! Here are two of the top reasons to hire a caterer for your next Arlington event!
Taste Test
Bigger, full-service catering companies don't usually have storefronts where hopeful clients can visit. Likely, you will need to set up a meeting to discuss your event and book a tasting if you want to taste their food.
Another drawback is that most catering companies won't provide tastings until clients have given a deposit, which can make it difficult to make tough decisions about the food items you may want for your event. Why put a deposit down for something you've never tried?
On the other hand, restaurants that cater, typically have traditional business hours during meal times, so you can stop in and try the food before deciding to use them for your next event (you don't even have to express your interest in catering). If the food isn't what you're looking for, you can quickly move on to other options.
When you cater your event with Earl's, you can try any of the items on the menu seven days a week! Check out our catering menu now.
Reduces Stress
Planning and organizing events of any size can be tremendously stressful, check food off the to-do list by getting it catered. Since Earl's does all the prep work for you, you'll enjoy socializing with your friends or executing your meeting seamlessly without stressing over the food. Putting a great team in charge of the specifics will surely lower your stress level. Let us worry about the details while you do your thing!
About Earl's
We started Earl's in 2005 with a sandwich-joint manifesto: We will roast our beef, pork and turkey fresh — no sliced deli meats here. Soups will be homemade, and we'll bake cookies fresh every day. Oh, and we'll serve breakfast sandwiches all day.
Our approach to catering is no different: We'll bring you fresh, high-quality food at reasonable prices. We truly believe in homemade without the hassle. Contact us today for your next catering event!