The humble yet versatile turkey is a key player in the sandwich world and although the average American consumes more than 16 pounds of this meat a year, it only sees annual recognition in late November.  So here's to a summer celebration of the underrated turkey; without feather….err further ado…(See what we did there?)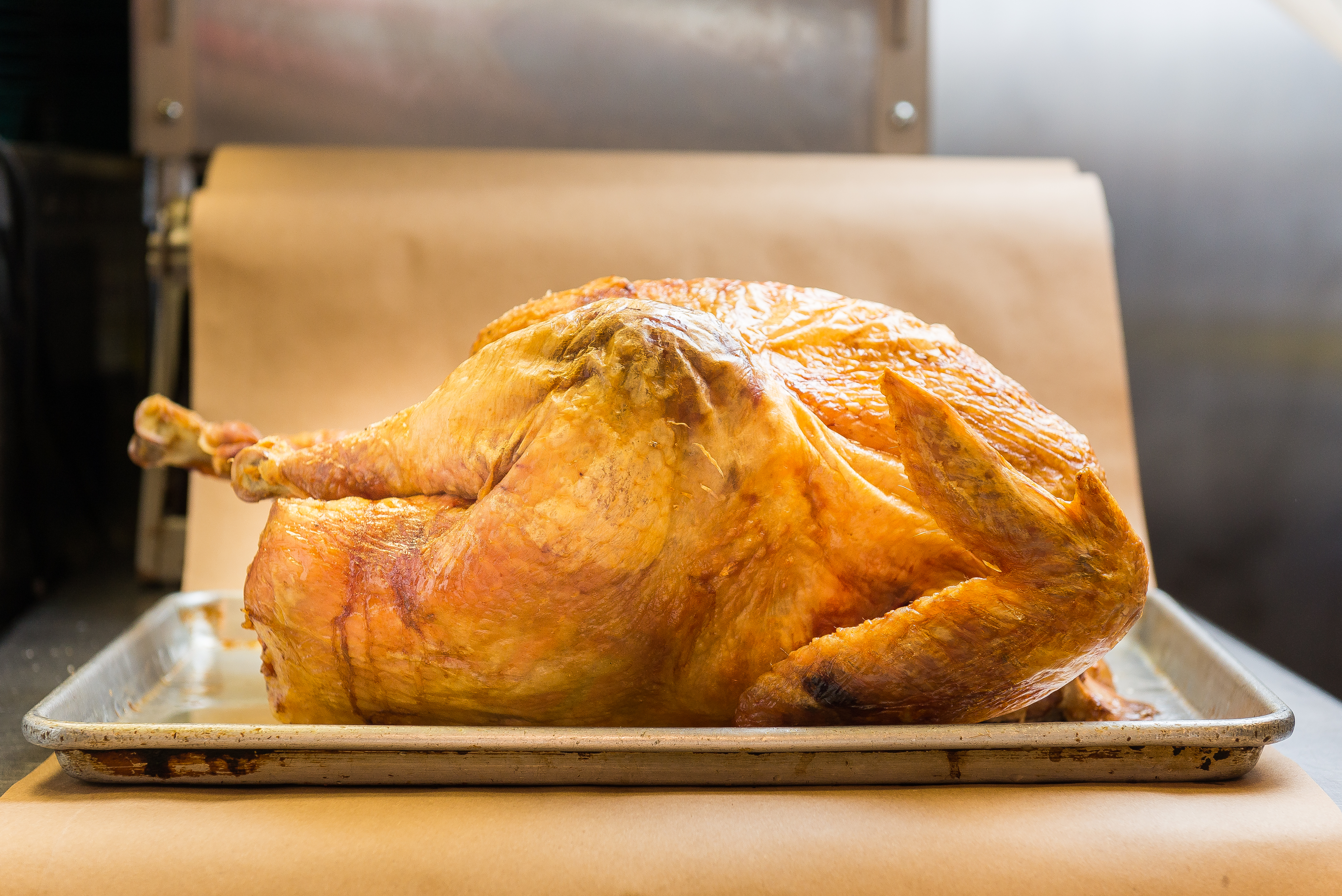 To set the record straight – roasting turkey shouldn't be difficult or fearful. Like most things when preparing and cooking food, there are some steps that shouldn't be overlooked when seeking culinary perfection.  
Here's to improving your roasted turkey no matter what time of year.  
Tip #1 
Brine your bird. Why you ask? According to kitchen.com, "Brining is the process of submerging a cut of meat in a brine solution, which is simply salt dissolved in water. The meat absorbs extra liquid and salt, resulting in a juicier and more flavorful final dish."  
To kick it up a bit add a variety of herbs and spices to your brine and skip stuffing the bird, which can result in the stuffing stealing the juices and resulting in a dry bird.  
Tip #2
Rub your bird with a generous amount of butter or oil, again the idea is tend end up with something juicy and succulent.  
Tip #3
Give it a rest. Your scrumptious bird will be ready to remove from heat once internal temps reach 165 F.  However, it should be allowed to rest for 15-20 minutes to lock in all the juices, which will raise the temperature another 5-10 degrees.  Whatever you do though, don't overcook – that would be a huge party fowl! (We can't help ourselves!)
This is how we get such juicy, fresh turkey meat for our sandwiches at Earl's.
Bonus Tip
If you're ready for the next level in culinary turkey delight then play close attention…  SMOKE IT!  That's right get out the smoker. Before roasting send the bird to the smoker where it should hang for a few hours at a low temperature (around 250-300) with generous amounts of oak, and if possible about 25% of a fruit wood (apple and cherry are great for this) for added aromas, sweetness, and overall complexity.  Afterwards roast as usual and check somewhat often to make sure that you remove from heat at 165 F.
So, as you can see, we here at Earl's take our turkey seriously.  Oh yeah, and we have five variations of our own roasted turkey sandwiches you can enjoy year round. We also sell our whole roasted turkeys around Thanksgiving, they sell pretty quickly though, so let us know if you're interested in one!
Happy roasting!