Hiking/Exploring
Shenandoah National Park
Did you know that Virginia boasts the most miles of the famous Appalachian Trail? The trail actually covers 544 miles in our beautiful state.  And, 101 of those miles are within the 196,000-acre Shenandoah National Park. Soak in the beauty with backcountry camping or hitch a ride into one of the Appalachian Trail Communities.
Be sure to stop and check out Luray Caverns. These massive underground tunnels with 140-ft. natural columns, colorful stalactites & brick walkways are truly unforgettable.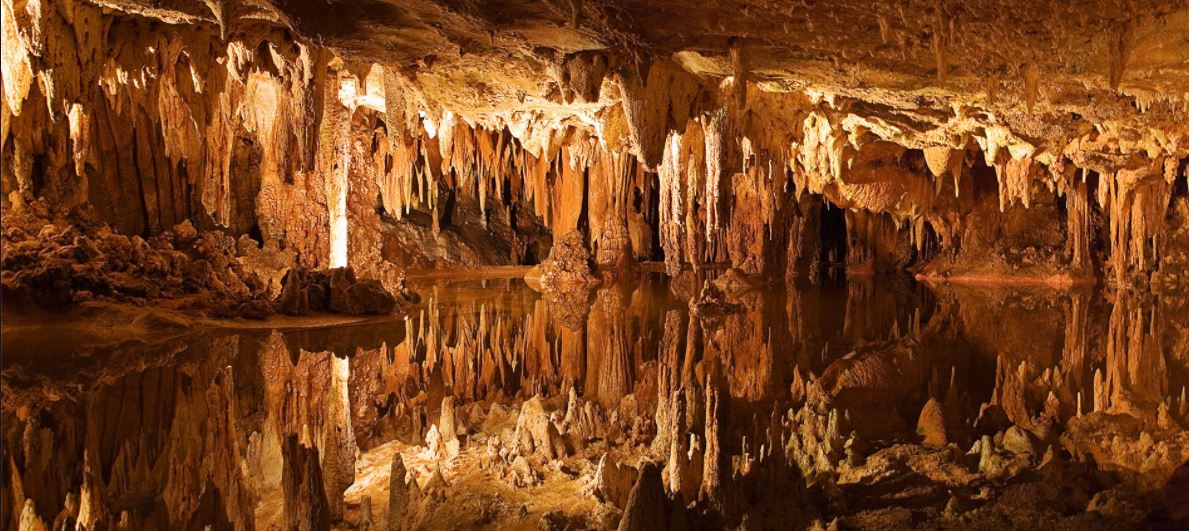 Feel like doing some cardio and catching a view? Hike Hawksbill Mountain, it's the highest peak in Shenandoah National Park at 4,050 feet. The trails vary from a steep 1.7 miles round trip to a 2.9 miles moderate route.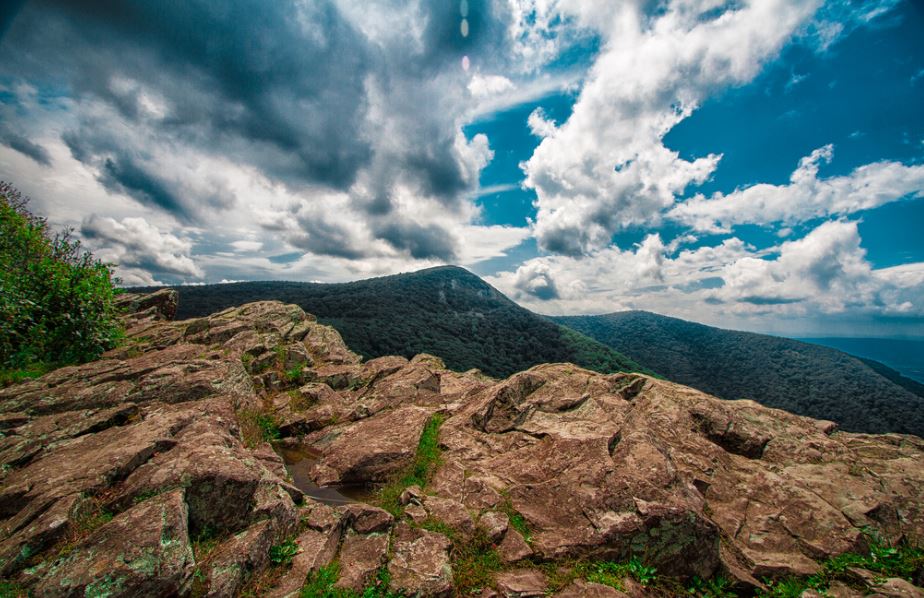 Mountain Biking
Danville, VA
Angler's Ridge is a 35-mile system of stacked-loop single track trails that give riders of all levels an awesome experience. All the trails are flowing, mixing technical areas like rock gardens and roots with creek crossings and smooth hard pack. Riders will find bridges, gravity drops, log pyramids and tight switchbacks as the trails wind through beautiful forests with mature hardwoods, numerous creeks and abundant wildlife.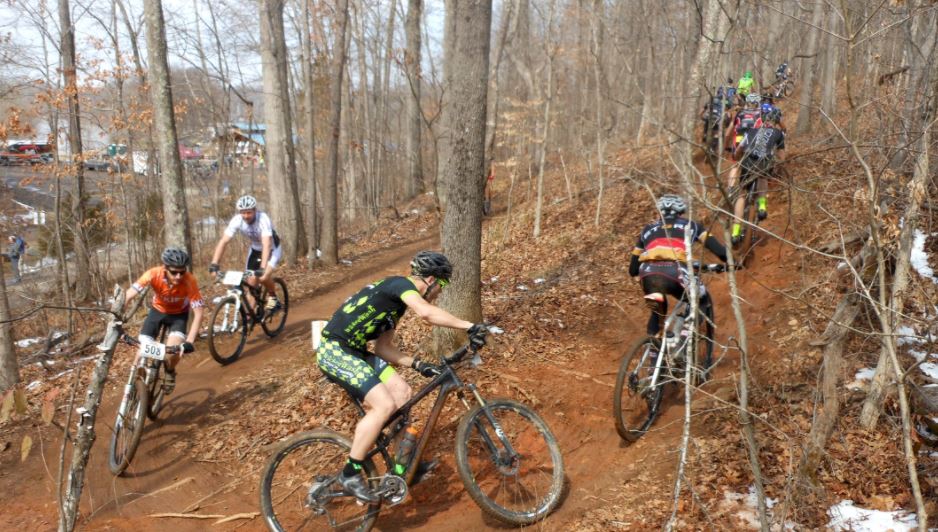 Carvins Cove Natural Reserve holds a major water source within its 12,700 acres and 60+ miles of trails, it offers many recreational opportunities including hiking, mountain biking, horseback riding, fishing, and boating.


Fountainhead Regional Park in Fairfax Station offers one of the area's best and most well-known mountain bike trails. The trail is a single use series of loops that feature multiple short, steep climbs and several fast descents. The trail, including all its various loops and routes, is nearly 15 miles long. It features a beginner loop of 3 miles, an intermediate loop and an advanced loop.
Hit The Beach
Virginia Beach, VA
Virginia Beach has all the necessary elements of a classic seaside resort: gorgeous beaches, a lively boardwalk, plenty of restaurants and amusement rides. Sports enthusiasts can enjoy  golf, sea kayaking, stand up paddle boarding, surfing and miles of hiking trails.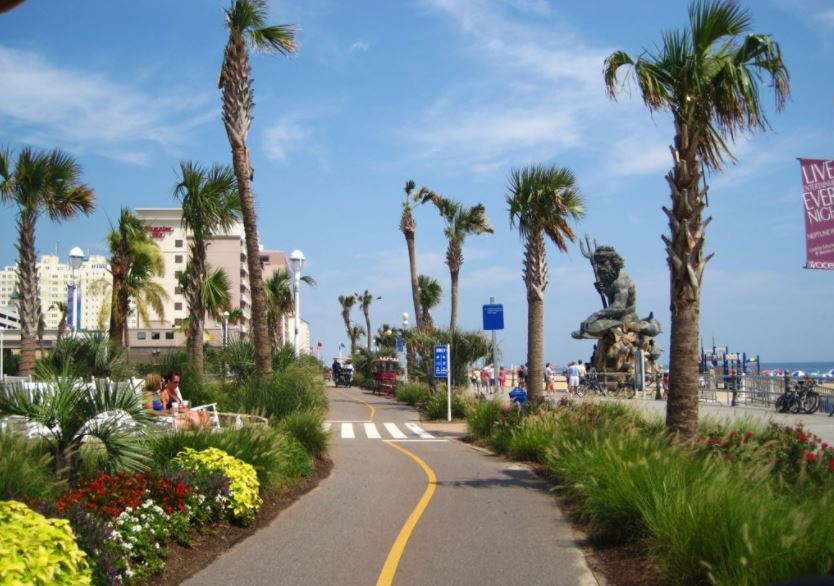 Virginia Aquarium and Marine Science Center is great for all ages and holds over 800,000 gallons of the best aquariums and animal habitats in the country. Experience their hands-on exhibits, nature path and marshlands..
Kayaking & Rafting
Richmond, VA
If you enjoy your adrenaline with a cityscape backdrop, you must visit Richmond, Virginia. The James River flows through downtown and provides class IV rapids to canoe, raft and kayak.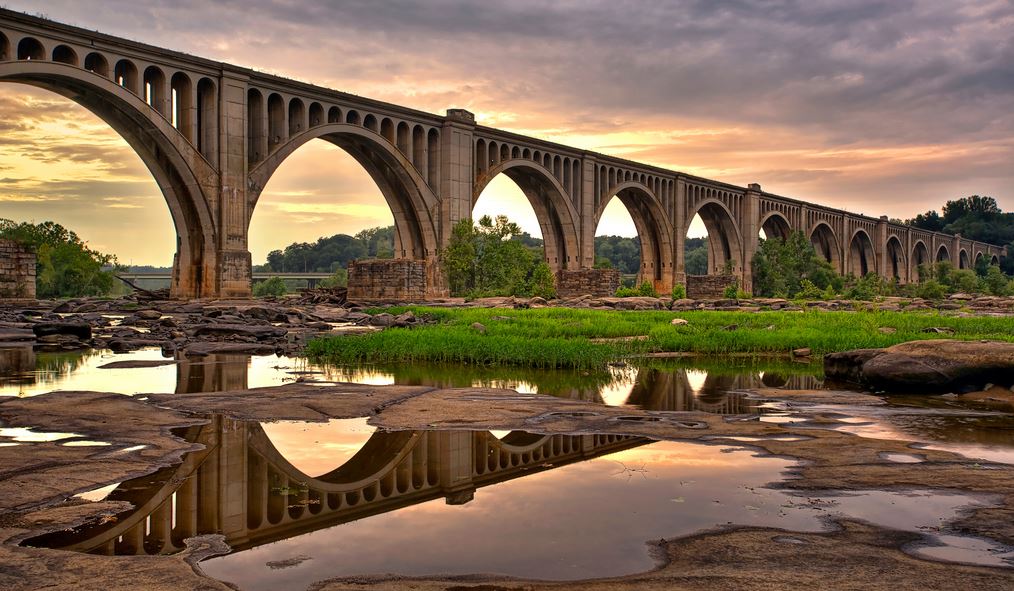 Golf
Hot Springs, VA
We take our golf very seriously in Virginia 🙂  Discover one of the world's greatest mountain courses at Cascades Golf Courses and one of the world's greatest golf destinations, Colonial Heritage Club. These courses were designed by some the biggest names in golf. Enjoy!